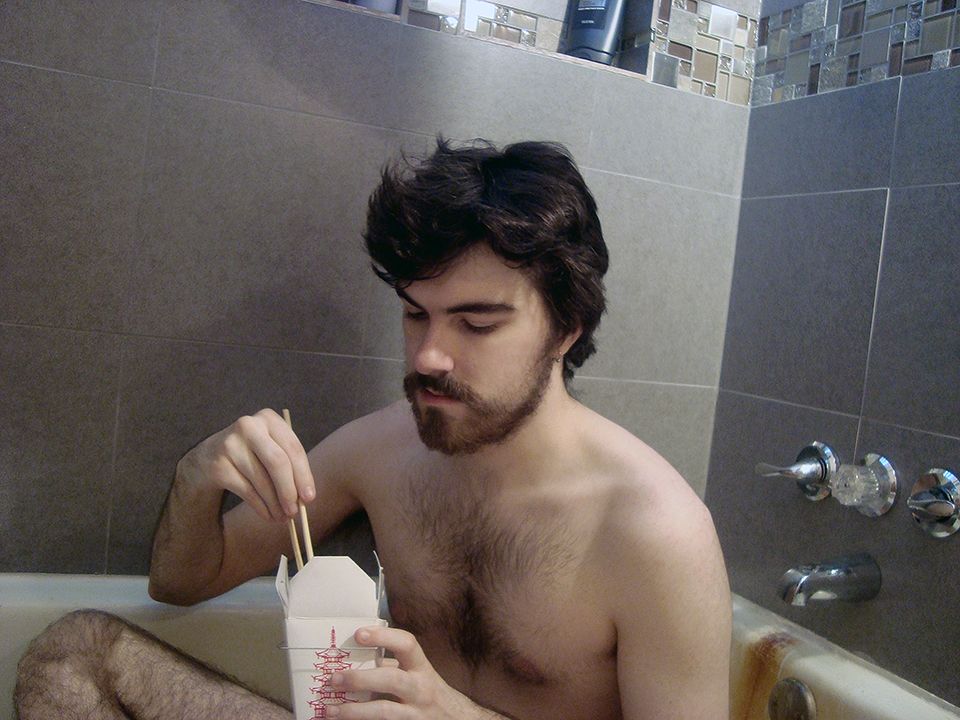 Yesterday was Bathtub Party Day which resulted in lots of awesome photos. I won't be posting them but here's one of me eating Chinese food with some fuzzy beard action. I haven't decided if I want to grow an Amish beard or not. I just figured I'll keep growing it until I decide later.

I hate the way my shoulders look in this photo. They're looking all round like I have fat shoulders but I guess it's just the angle of the photo. Either that or it means I must start eating better and exercising again, which I want to do anyways. I want to be completely hot before next summer, abs and all. So starting today I'm going to cut out sugar almost entirely. Sugar is poison and I just hate it.

I finally learned how to use chopsticks! Like a b0ss.

My mother, niece and I went to Lake Anna to look at the Christmas lights last Sunday. Twas fun times indeed. And we're expecting a nice winter storm in the next few days so I have plans to take some pictures then.