It's been forever since I last did a "Throwback Thursday" post but here's a picture of my first and only concert I ever attended. The Back to Basics Tour back in 2007 featuring Danity Kane, the Pussycat Dolls and the queen goddess herself, Christina Aguilera. The quality is super sucky because I wasn't really into photography back then and the camera I was using was very ...retro. Our seats weren't the best but for only $200 per ticket, it was still a great show and Christina sang a lot of songs. I had a great time. It's actually pretty funny -when the Pussycat Dolls entered the stage to perform, I turned to my mother (yes, she is also a Christina fan and went with me) and said "They do exist!" -a take on the old Christmas M&M's commercial. It was also the closest I've ever gotten to celebrities so it was a pretty awesome day.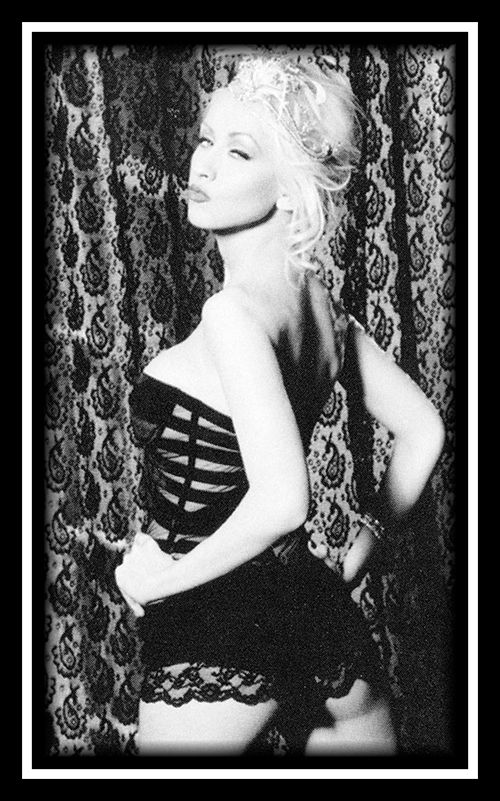 This is the exact same image I have as a poster that I acquired on her tour. You've probably already seen it in my photos hanging over my bed.

I've been an avid Christina Aguilera fan ever since she came out with her "Come On Over" music video. I remember playing that video over and over again that I recorded on a VHS tape. I thought she was the prettiest girl I ever laid eyes on and I borrowed her CD from the library like a gazillion times. Once her Stripped album came out and I heard "Dirrty" on the radio, I immediately wanted the CD for Christmas. That's about the time my mother became a fan herself and she surprised me with tickets to her 2007 Back to Basic concert one morning. Christina Aguilera is probably my #1 favorite artist and I just love her to pieces. She has an amazing voice and her songs have helped me get through so much. All her songs are my favorites but IF I had to choose one Christina song I can't live without, it'd probably have to be "Lift Me Up" from her Bionic album. I get chills down my spine every time I hear it.