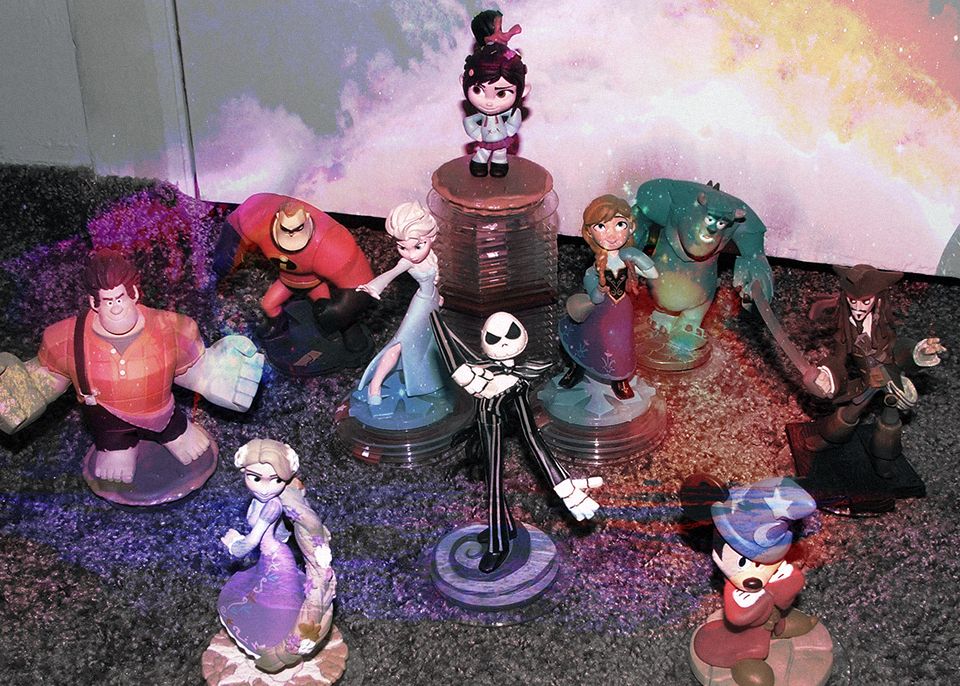 It took me since December to finally get my Disney Infinity collection completed. Well... not entirely completed, just the characters I actually wanted. But it was enough figures to get all the toys in the ToyBox unlocked (If you're not a player that probably won't make sense)! I am a big fan of the game and should be pried from it but a lot of my family members are pretty confused about it. They think it's a waste of money and doesn't have much going for it but I disagree. I still think a lot could be changed, added and whatnot, but still have fun collecting the figures and playing.

2.0 has been announced recently adding characters like Maleficent, Stitch, Merida & even the Marvel superheroes. I'm pretty excited!

My favorite within this bunch is definitely Elsa, who also happens to be the last to my collection. If you play Disney Infinity, who's your favorite character?