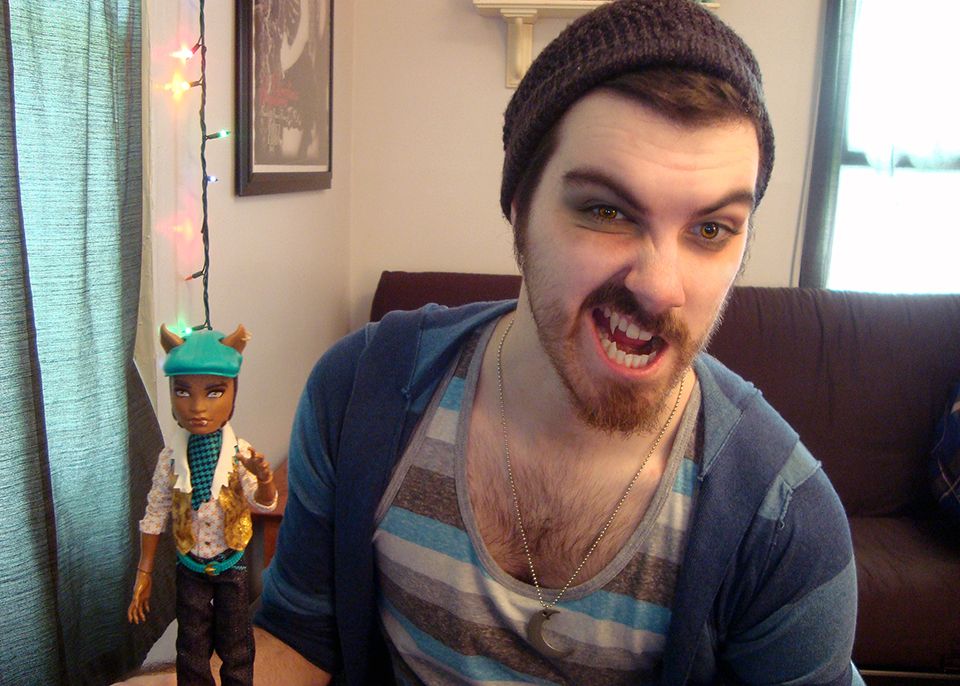 For this Throwback Thursday I decided to go back to
May 2nd, 2013
. In the Monster High tag on Tumblr, there is a thing called "No Shame Sunday" in which people post shameless photos of themselves with one of their Monster High dolls. Being part wolf myself, I chose Clawd Wolf for that particular Sunday.
As of today, my collection is up to 86 Monster High dolls (and one Ever After High doll). I never actually shared my collection on this blog because I was planning on doing one whole post dedicated to it. But eventually they kept growing and the idea of photographing every doll (-or even taking them out of storage for one whole photo) sounds like a hectic process. One of these days though... maybe.
As a boy doll-collector, I tend to get a lot of weird looks and thoughts. I actually don't care and I will continue collecting them until I decide to stop. I love them and have been buying them since 2011. My first one was a wave 1 basic Frankie Stein which I found at Walmart. It was an impulsive buy but when I got home and Googled them, I immediately got hooked. This is my hobby rather than working on cars or playing an instrument.